From a March average temperature of 26 degrees – to barely double figures.
The doorstep of Boca's La Bombonera, packed with over 50,000 mad spectators every week, to the 28,100 capacity University of Bolton Stadium.
From a place where they idolise Diego Maradona to a small working-class town where they idolise Peter Kay and Paddy McGuinness.
Buenos Aires and Bolton are like chalk and cheese – so how did two young South American teens turn in to some of Bolton's biggest fans from just under 7,000 miles away?
Born in the Argentine capital, Bolton Latinoamerica was created in 2015 after founding member Matias discovered the club on the popular football video game, FIFA.
A die-hard fan from day one, Matias was determined to grow the club's fan base in the Southern hemisphere:
"We created a Twitter account six years ago in order to inform Spanish-speaking people about everything that happened with Bolton Wanderers.
"Little by little people were adding and we were able to find different fans lost after the Premier League era."
Matias' growth of the fanclub's Twitter has enabled him not just to grow the reputation of the club in Argentina but also create some friends:
"Today we are about 10 fans in Argentina where we share a WhatsApp group." said Matias.
Over the past few years, the Buenos Aires group has gained media attention in Bolton, with the growth of the Twitter platform now reaching over 3,000 followers and a YouTube channel with almost 2,000 subscribers.
But their dreams to see the Whites in action are still exactly that – a dream.
"Since that day, six years ago, we have followed them minute by minute, until we bought the shirts and we still dream of travelling one day to see the stadium."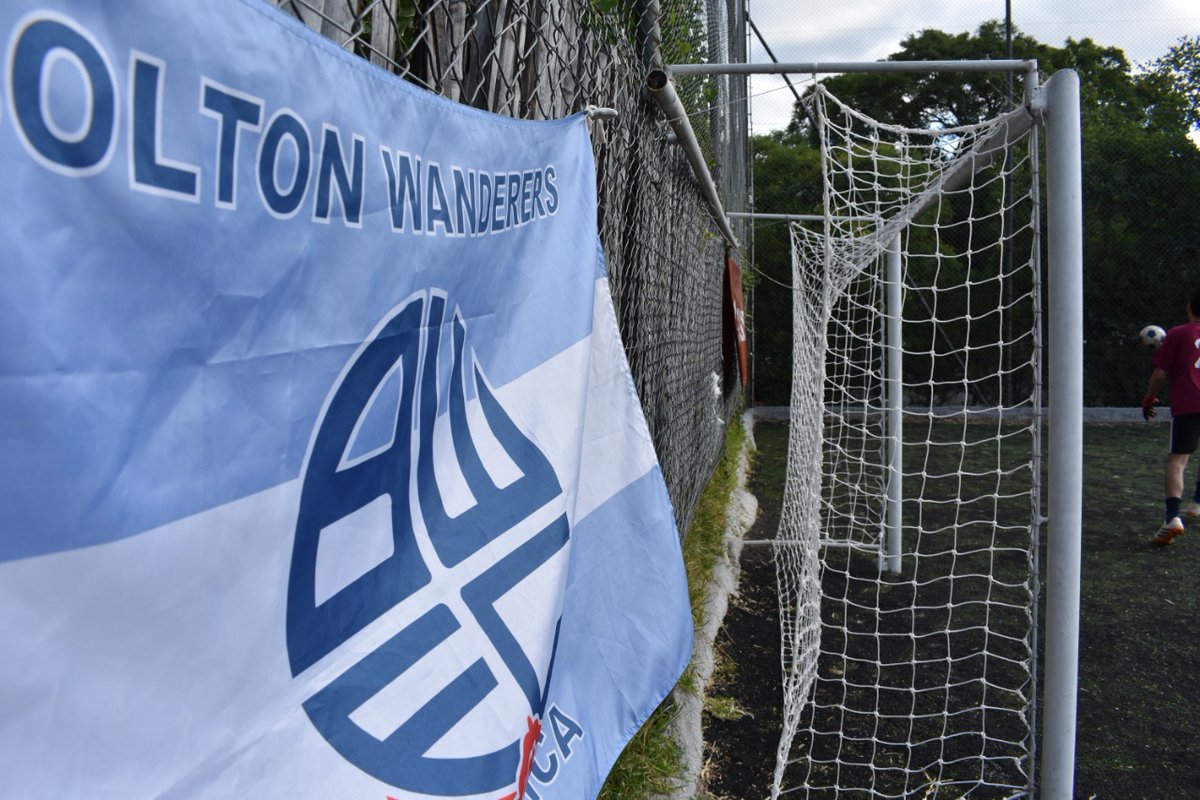 The economic situation in Argentina has not been a great help to Matias' fan club's dreams to visit the land of Pasty barms:
"Argentina is very complicated," he added. "Here the average salary is equivalent to about 300 USD (£217) and it is very difficult to save to be able to make the trip we so dreamed of."
However they are determined to make the trip sooner rather than later, depending on the impact of COVID-19:
"COVID has ruined all kinds of plans over the last year, the current idea is to make the trip in August but only if there are no restrictions and the fans can attend 100%, otherwise we will wait until 2022."
One thing is for certain, the Bolton supporters are right behind the Argentinian fans and will welcome them warmly when they are able to achieve their goal of witnessing the Trotters.
If you would like to donate to help Bolton Latinoamerica reach Bolton then click here.